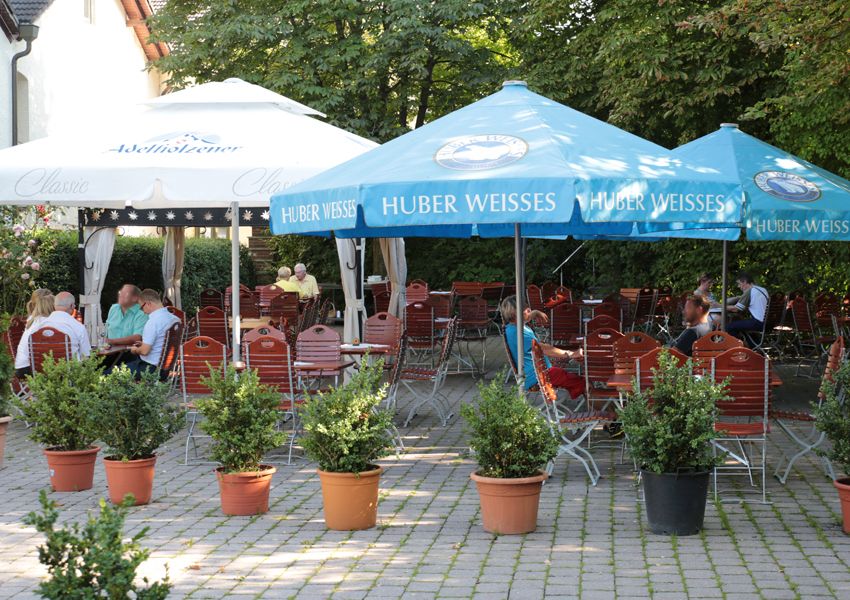 Dine during the day in the famous "Gasthaus zum Schex"
For lunch or dinner, the well-known "Gasthaus zum Schex" provides you with it's delicious and healthy food. They offer spatial possibilities for almost all requirements. In the "Gasthaus zum Schex" you will find:
Ballroom for 350 persons
Restaurant for 60 persons
Tavern for 150 persons
Adjoining rooms for up to 30 persons
Wine bar for 80 persons
"Kuchlstubn" for family events of 20 people
For further information please refer to their website "Gasthaus zum Schex"
Short breaks and leisure activities
St. Wolfgang is the ideal starting point for day trips to the German Alpine foothills, to Austria or for visiting nearby cities such as Munich, Landshut or Altötting.
Combine your holidays with a visit to the Erdinger Therme – Europe's largest saunaand slide paradise, a guided city tour in the state capital of Munich or a day trip to the Chiemsee, Salzburg or the mountains.
We are in the immediate vicinity of various cycling and hiking trails. They offer the opportunity to explore the idyllic landscape of the Isengau and the associated oldtowns and villages. Here you will find green oases for relaxation – places to enjoy your time from everyday stress and noise.
More information about sights, biking and hiking trails in our district can be foundhere:
Current events can be found in the events calendar of the Erding e.V. tourism region